A hard practice makes an easy game 

Praveen Kumar from SNS College of Technology is a Volleyball player. He began his Volleyball venture in the year 2015 when he was doing his Diploma course. Praveen's sibling Vijayaragavan who was learning at SNS College of Engineering was his inspiration. On appreciating his sibling, Praveen began to play Volleyball (Libro) position. Praveen began playing with his town companions, yet because of certain mistaken assumptions, Praveen's partners disregarded him for the matches. Yet, Praveen didn't tumble down, He generally needed to be an achiever before the person who demotivated him.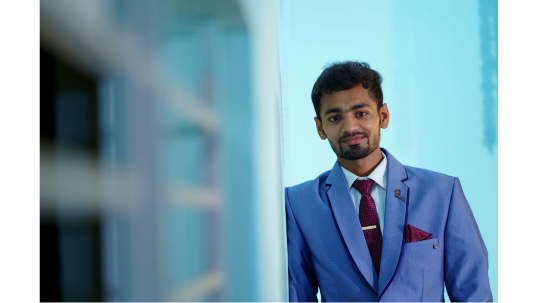 After every one of those battles, Praveen intended to play with his college companions. So he outlined a group with his Diploma companions, at that point the vast majority of the matches offered triumph to him. Praveen's friends who were playing at National Level encouraged him all through his excursion of progress. He got chosen to State Level furthermore, his friends assisted him with going further to the more significant level of authority competition. He likewise packed away the Best Player Award. In 2021, Praveen got a call from Mr. Subramani, Tamil Nadu Volleyball Secretary, and informed him to prepare for the "National Federation Cup-2021".

That was an "Amazing" second in Praveen's life. This match added First Gold Medal in Nationals (Final) and furthermore added Best Libro Award to his bag. "I understand that never tired when somebody debilitates you, trust in yourself is the primary Victory," Says Praveen Kumar.